In the movie industry, a script is more than just having the dialogue and action for the director and actors to follow. It acts as a guideline for the entire crew to work on, as the information given can be used to prepare locations, props, scenes, and more.
To make a screenplay format you don't need to have script software. Any word processor program can be used, like Google Docs. It's free, easy to share the files with the cast and crew in different formats. You can also work on it on your phone and it auto-syncs. You can easily open it on your laptop or tablet and keep on writing.
1. We're going to use a Google Docs add-on called Screenplay Formatter. To install an add-on, please check the tutorial on this link.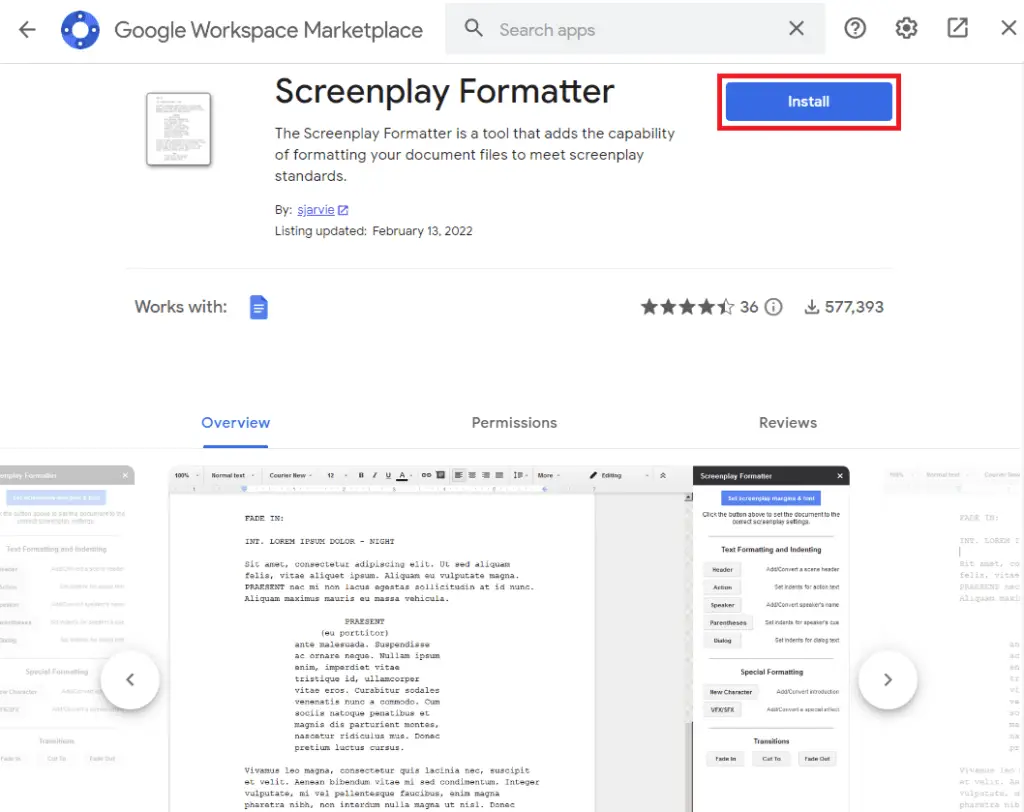 2. After installing, go to Extension > Screenplay Formatter > Launch.

3. Before you start writing anything, click Set screenplay margins and font. It's going to set the margin and change the default font into Courier New size 12.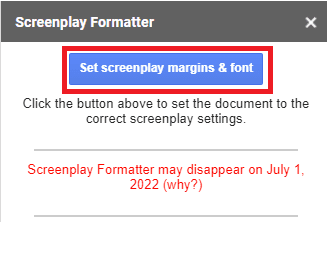 4. To use it, click one of the buttons on the right side and fill in the line.

How to use Screenplay Formatter in Google Docs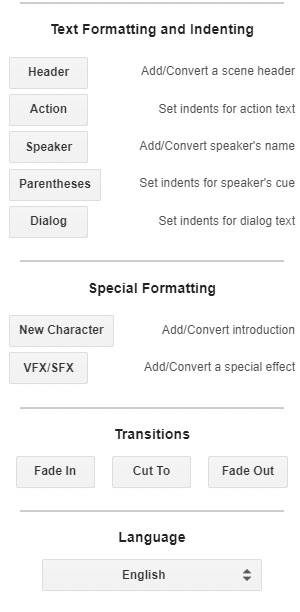 Header: The slug line or header can be used to quickly determine when and where the scene is taking place. It is also very useful for planning the production schedule.
Action: Clear instructions of what you want to see happening with the least amount of words. You can also specify the gender and age of the characters the first time you encounter them in the script.
Speaker: The name of the character who will be speaking.
Parentheses: To specify if it's a continuation of a dialog that got split up by an action or something else.
Dialog: What the character will say.
New Character: First time the characters are introduced.
VFX/SFX: Adding visual or sound effects.
Transition: The transition to start your movie is either just a straight cut from black or a fade-in from black to the first shot of your movie.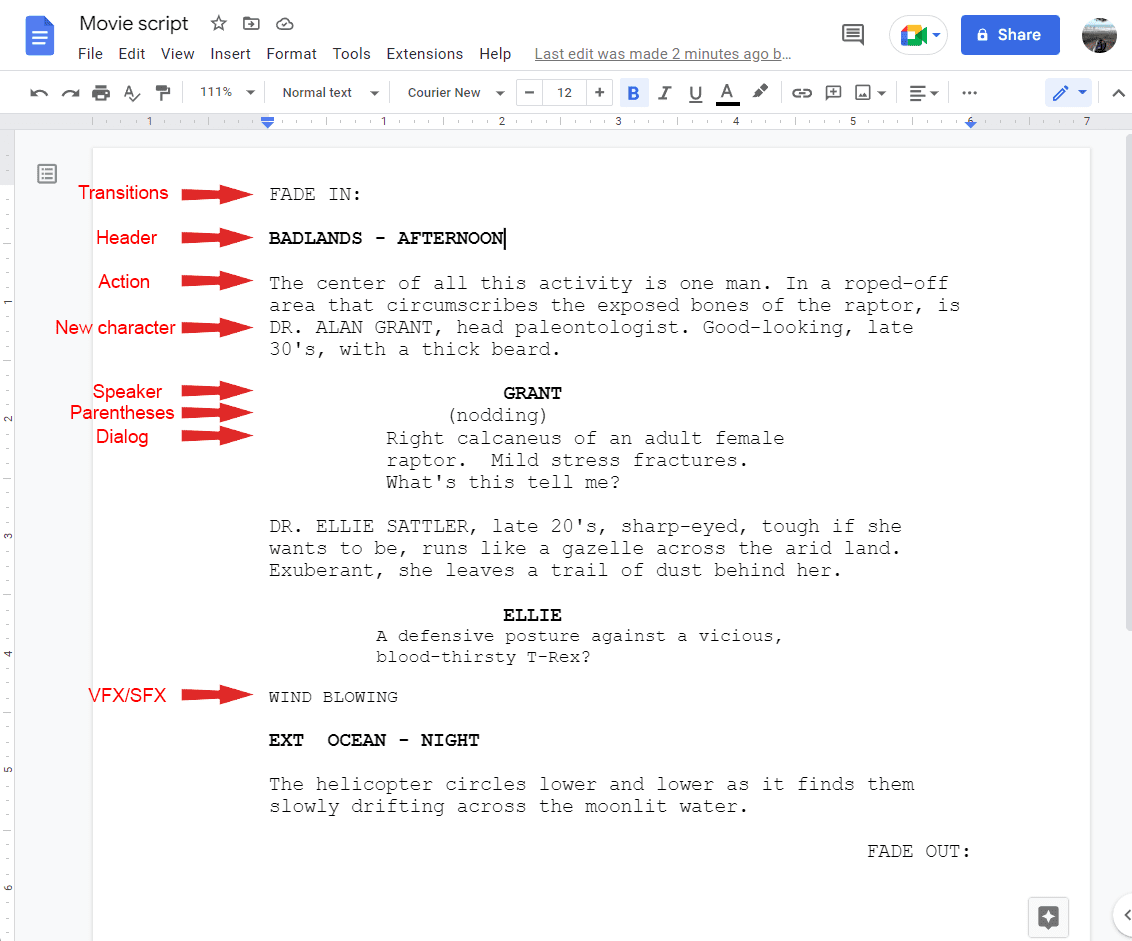 That is how you use the Screenplay Formatter. Now write your own script and make a good movie out of it.