The page title is often used to mark certain pages from the document as it belongs to a specific section. It may also let readers and even the author themself to quickly navigate between long pages in an instant.
The process of making a new page title in Google Docs is quite straightforward; just type the title and apply it as 'Title'. Here's the step-by-step guide on how to do it on your existing document.
1. First, type the name of the page title. Ideally, you want to put it on top of the page/section.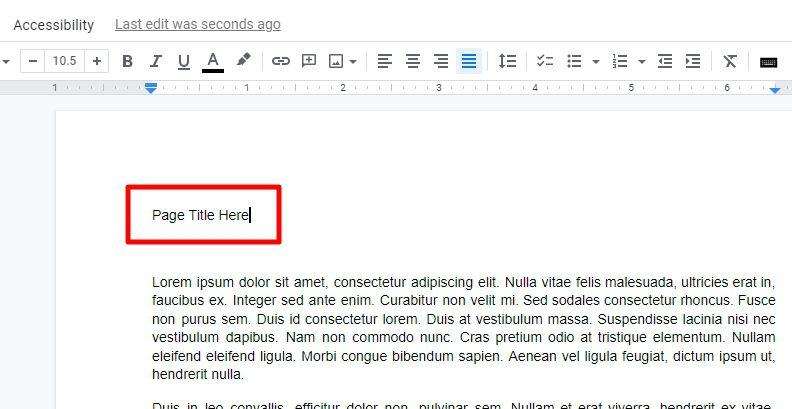 2. Now, select (blockquote) the text with a cursor or keyboard.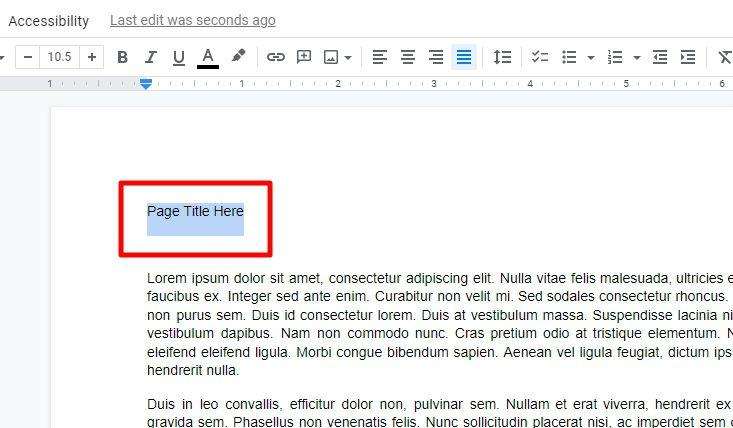 3. Under Normal text, click Title, and select Apply 'Title'.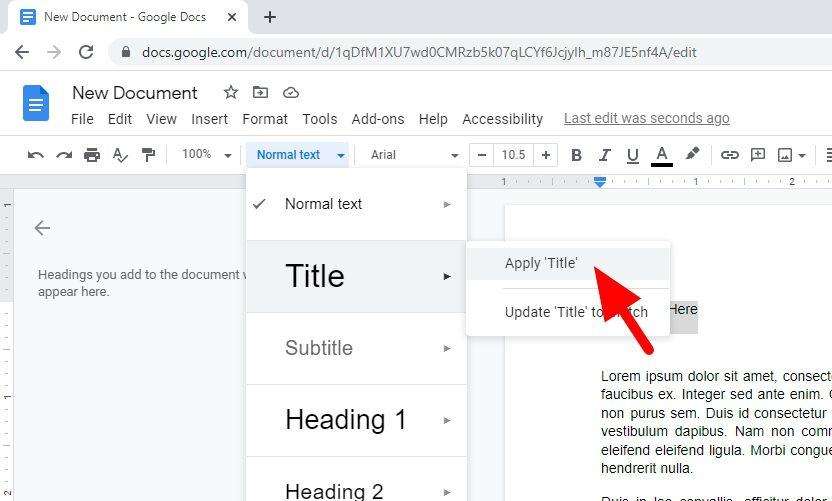 4. The new page title has been created. You will notice that it will appear on the heading feature.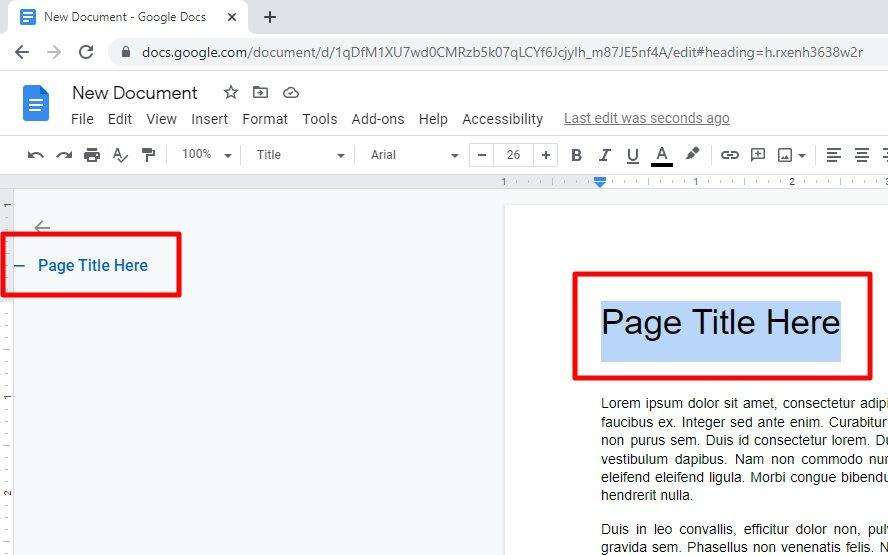 5. Repeat the process until the document is well-covered with page titles.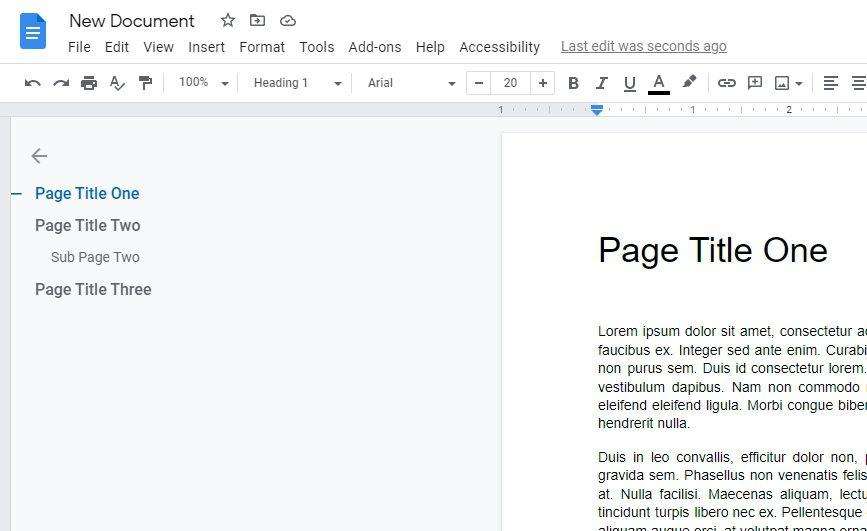 To create a subtitle, like the screenshot above, just select Apply 'Subtitle' or you may use Heading 1, Heading 2, and Heading 3 with the smaller number being the higher priority.
Additionally, it is best to apply a distinctive text style to the page title. You may customize the size, thickness, font type, color, and background color to instantly highlight it.