When you're just starting off with Google Docs, the various capabilities and add-ons that it offers can be a little bit intimidating. The following are some pointers that can assist you in getting started with this highly capable alternative to Microsoft Word:
What is Google Docs?
If you already know about Google Docs, you can move on. Here's what you need to know about it if you've never heard of it before. We'll go over the basics, so you know what Google Docs is and how to start using it right away.
Google Docs is a free word processor that you can use. It's part of Google Drive, an office suite that competes with Microsoft Office. Sheets (Excel) and Slides are the other primary services in the cloud-based suite (Powerpoint).
Google Docs works on all devices and platforms; all you need is an internet connection and a web browser (or, in the case of mobile, the applicable apps). Google takes care of the rest and does most of the hard work while the software runs in the cloud.
Docs works with.doc,.docx,.txt,.rtf, and.odt files, as well as.doc,.docx,.txt, and.rtf. This makes it easy to view and convert Microsoft Office files from Google Drive.
And since Docs is an online word processor, you can share and work with more than one person on the same document while keeping track of changes, suggestions, and revisions in real-time.
Let's get started.
How to Create a Blank Document
Now that you have a Google account, it's time to make your first document.
1. Go to Google Docs and put your cursor on the "+" icon.

2. Then, you can just start writing in the documents. You can change the document title by clicking 'Untitled document'.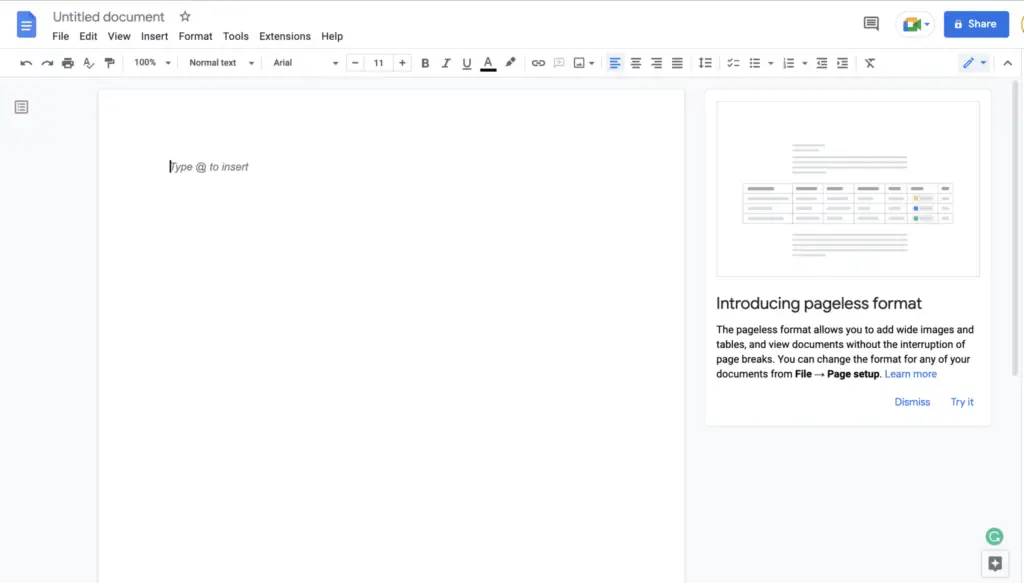 How to Import a Microsoft Word Document
Even if you're new to Google Docs, you might already have a bunch of Microsoft Word files you'd like to be able to use. If that's the case, you'll have to upload all your Word documents before you can see them. It works pretty well, but it might not work with some of the more advanced features and formatting of some Word documents.
You can use either Google Docs or Drive to upload your files when you import a Word document. With both methods, you can easily upload a file by dragging and dropping it from your computer into the web browser. All of the files you've uploaded are in your Drive, but when you go to the Docs homepage, it only shows you files that are documents.
1. Click the folder icon in the top right corner of the Google Docs home page, then click the "Upload" tab.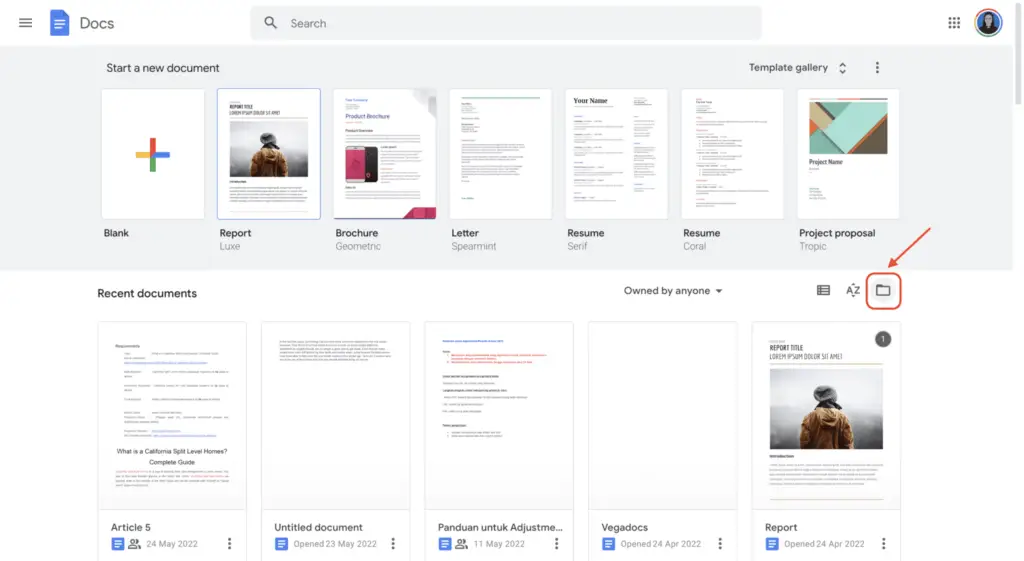 2. Once you upload a Word file, Docs automatically opens it so you can start to edit, share, and work together on it. If you want to edit a Word document, click the file with a blue "W" next to its name on the Google Docs home page.

3. When you're done with the document, you can save it in DOCX, PDF, ODT, TXT, HTML, or EPUB format. Click File > Download As, then click the format you want, and it will download right to where your browser saves files.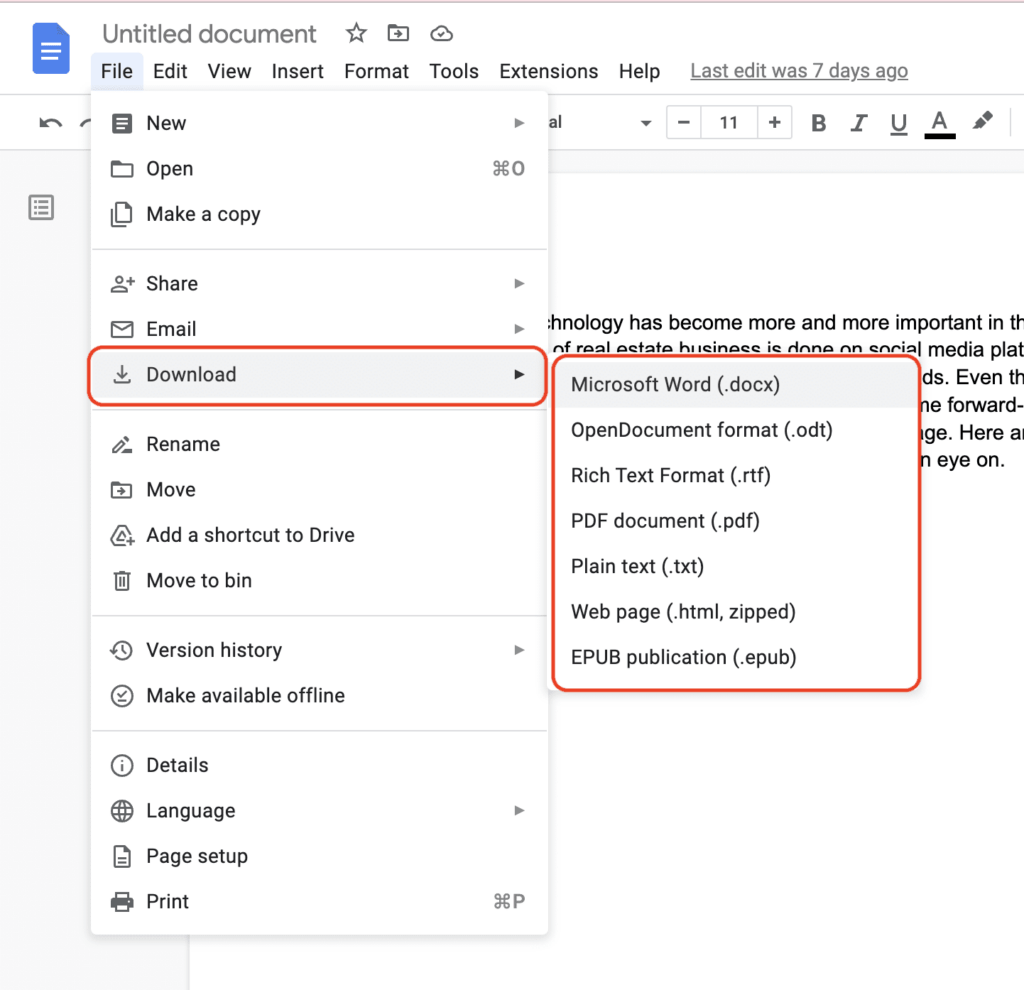 Now that you know all the basics of Google Docs, you can use add-ons to become a real power user. Add-ons are similar to browser extensions, but they only work with Google Docs and let you get extra features from third-party developers. You can install tools to help you be more productive, like extra proofreaders, apps for signing documents, a translator that works inside documents, and even a rubric maker for teachers.