Comparing documents within Google Docs allows you to easily cross-reference documents that you have and see where are the discrepancies within it.
For instance, a paralegal or attorney can use this tool during contract negotiations to see what terms have changed throughout the negotiation process, and to compare the final version of the document to the initial version.
To use this feature, you should have older and newer version of the document stored in Google Drive as a separate file.
1. In Google Docs, open your initial or draft document and click on Tools > Compare documents.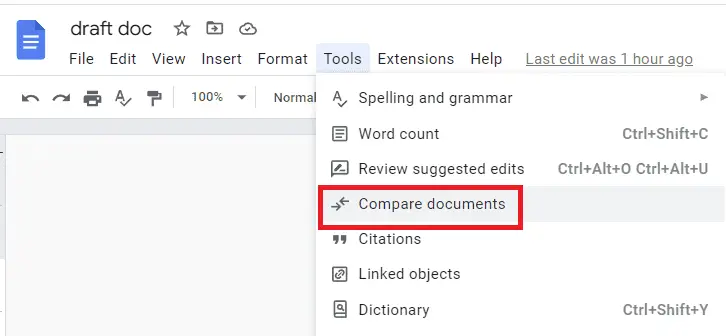 2. In the pop-up window, click My Drive.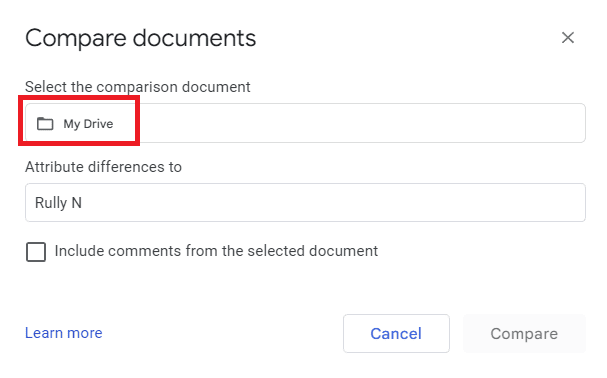 3. In My Drive tab, find the file that you want to compare with, in this case it is the final document. Click Open.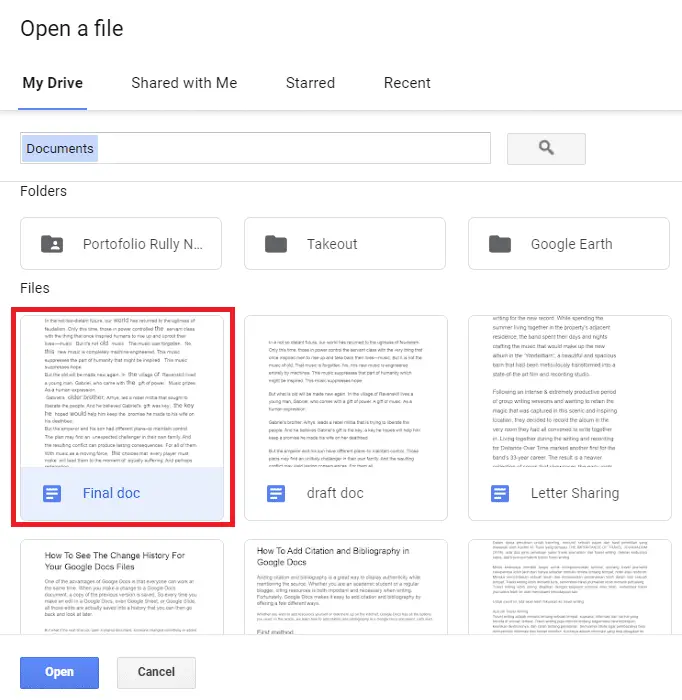 4. When you have it there, click Compare.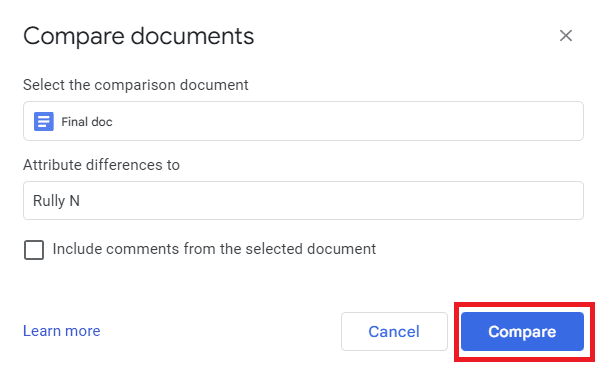 5. When the comparison is ready, click Open.

6. It is going to create a new document that shows all of the changes that have been made from the draft to the final.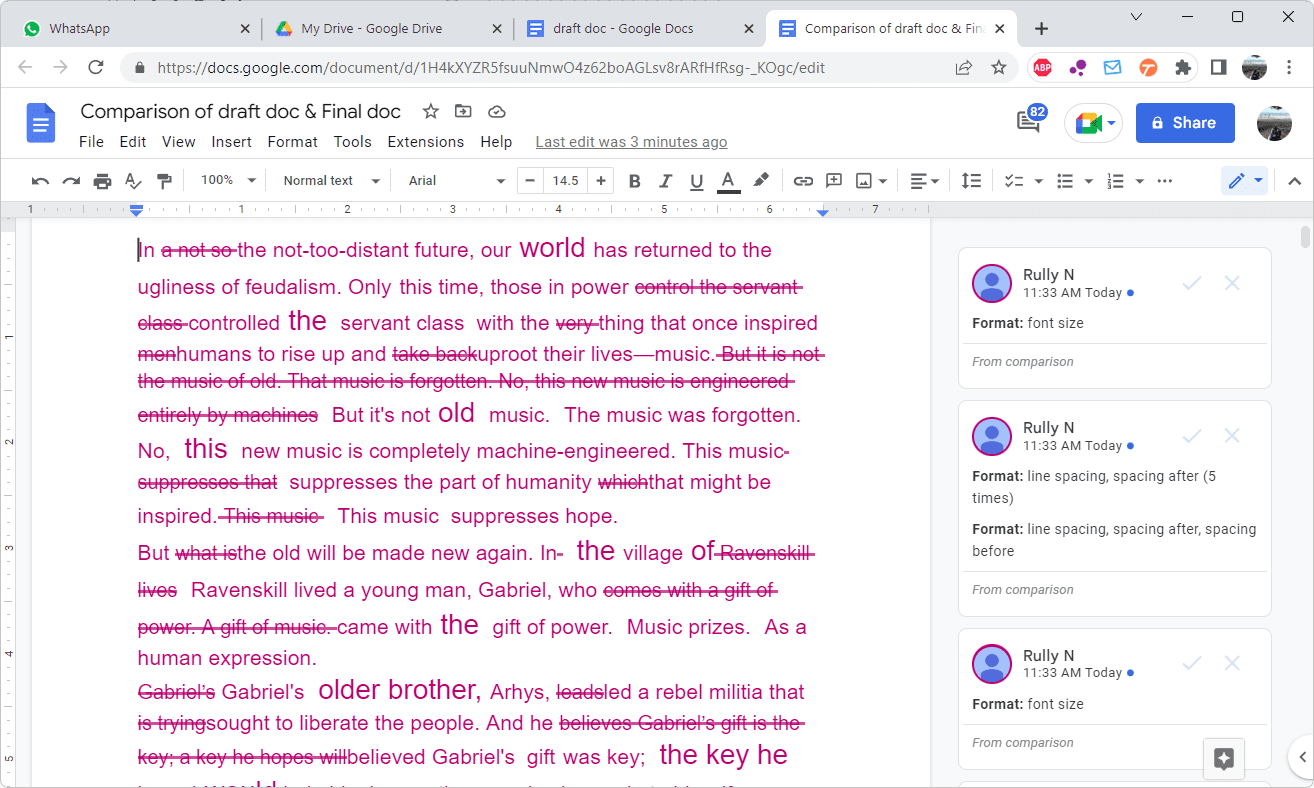 How to read the comparison
1. When you find a sentence or paragraph with black text, it tells you that the draft and final was exactly the same.

2. The strikethrough word or sentence means, it was replaced with the word or sentence next to it.

3. On the right, you'll be able to see who made the changes and when that changes took place. Each edit will appear as a suggestion. Click either the checkmark or the "X" mark to accept or reject the suggestion.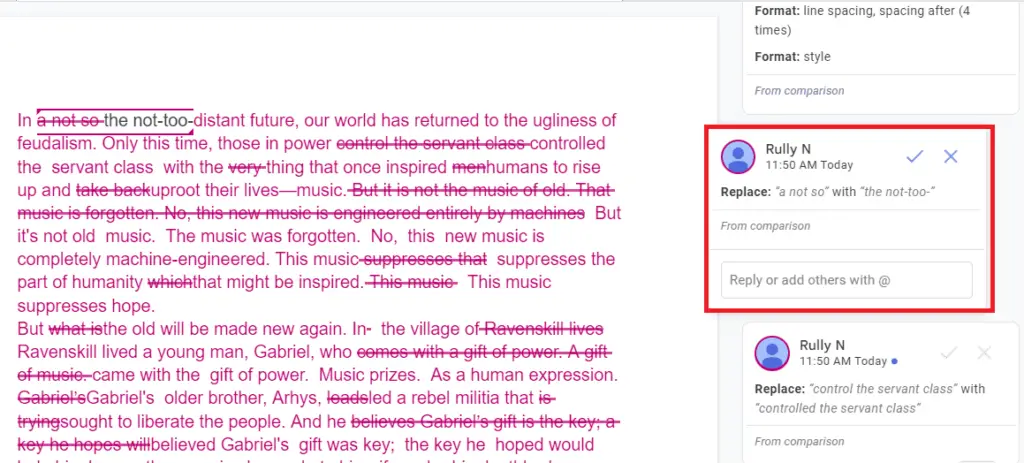 4. You can also post comments and reply to the suggestion and give insight as to why the change was made.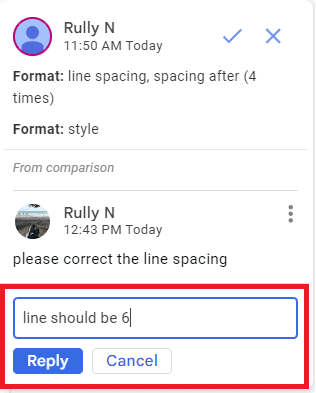 After you check on the changes, Google Docs automatically saves your file. This is an incredibly useful feature to have.