Online document sharing can be made simple with Google Docs. Unfortunately, sharing and inserting your videos or from YouTube into Docs is not that simple. But that doesn't mean there isn't a way, and we're here to teach you how.
We will explain how you can insert a video in Google Docs. You will learn how to upload videos from YouTube or other sources and embed them directly into your document. Here's how we do it.
How to insert non-YouTube videos
1. Go to your Google Drive, click New, and select File Upload.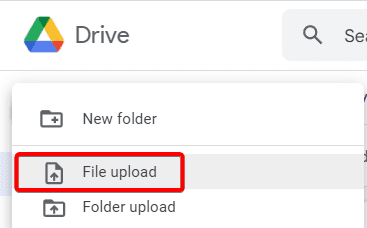 2. Select the video and Open.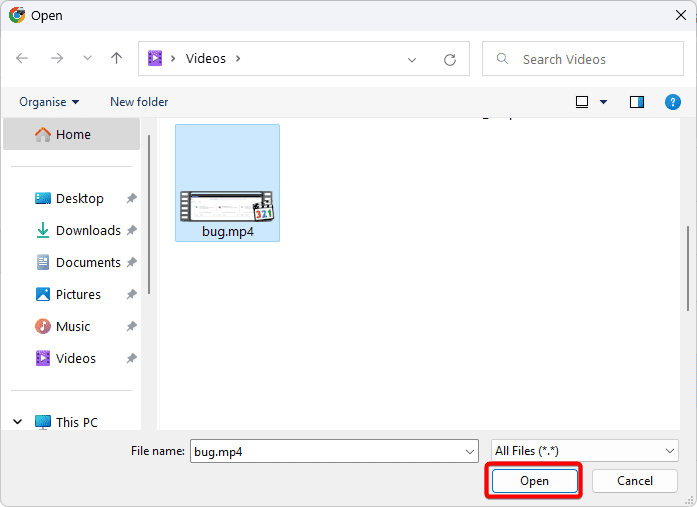 3. After the upload is finished, now click on your video to see if you can play it.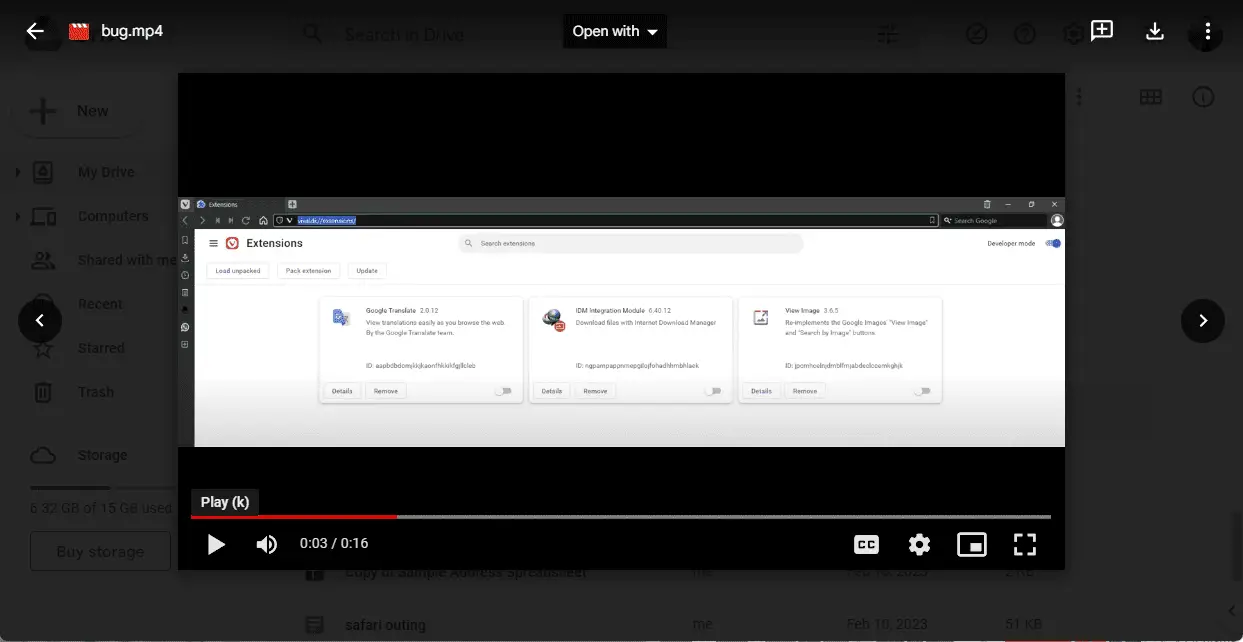 4. To share it to Google Docs, right-click and select Get link.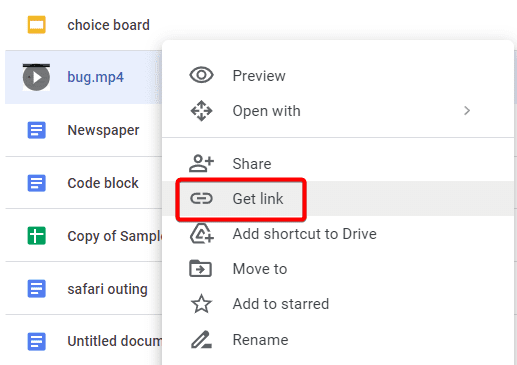 5. Click Copy link and Done.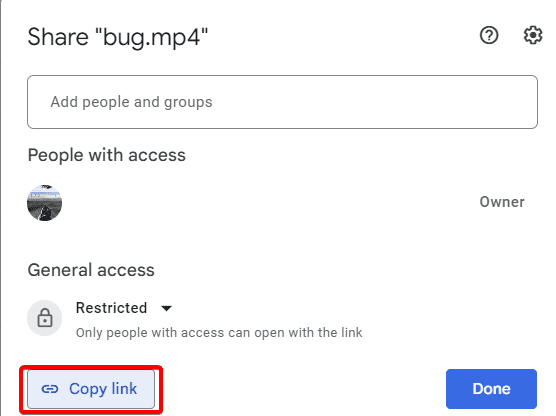 6. Now go to Google Docs, right-click, and Insert Link.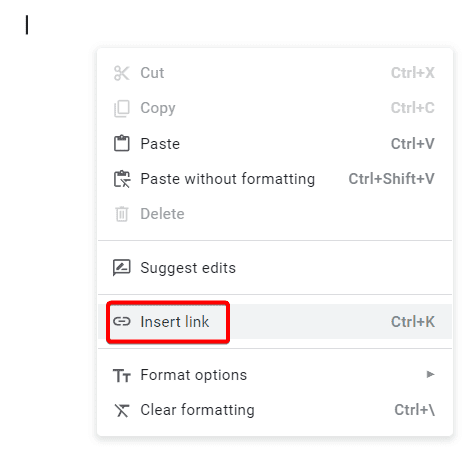 7.  Press Ctrl + V to paste the link and Apply.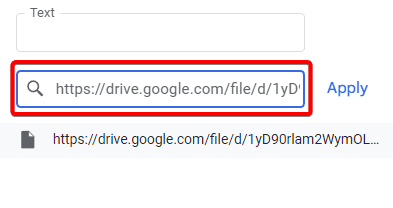 8. Now if someone clicks on the link, they will be able to see the video.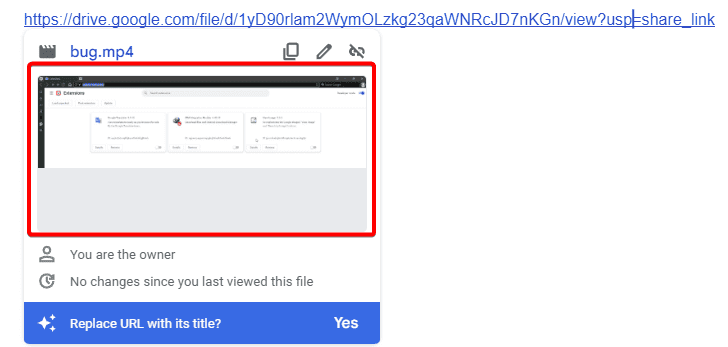 9. But if you want it to look better, play the video and press PrintScreen on your keyboard and take a screenshot.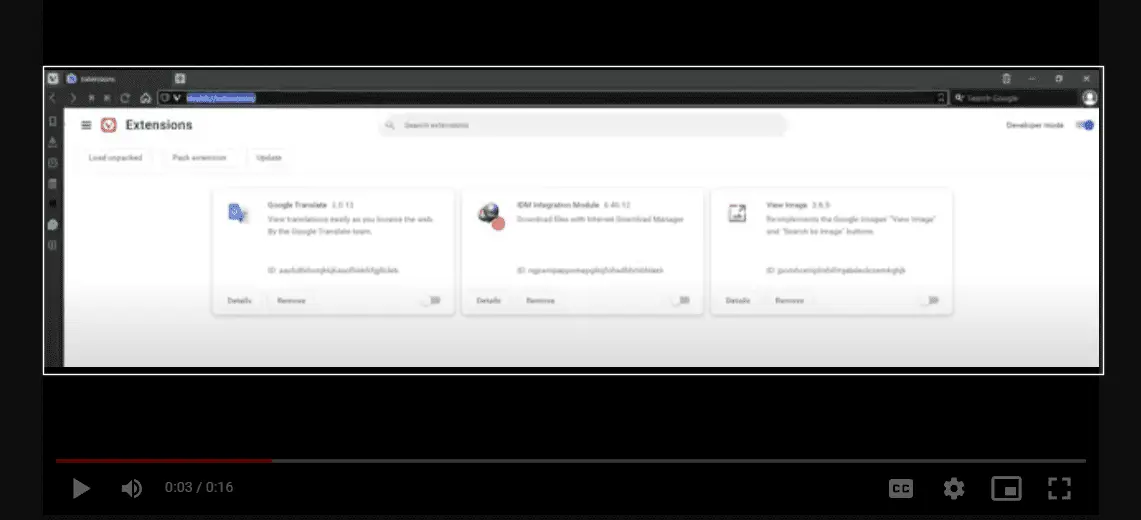 10. Go back to Google Docs, and press Ctrl + V to paste the image.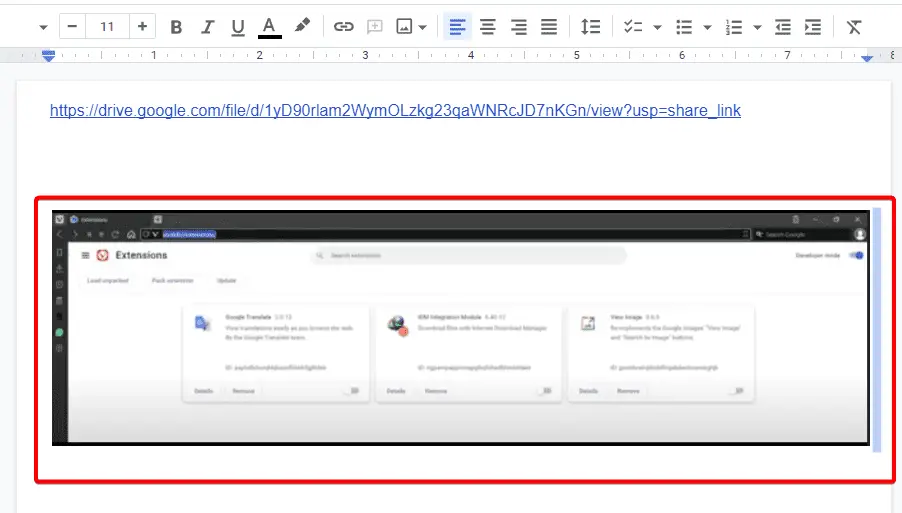 11. Right-click the image, and Insert Link.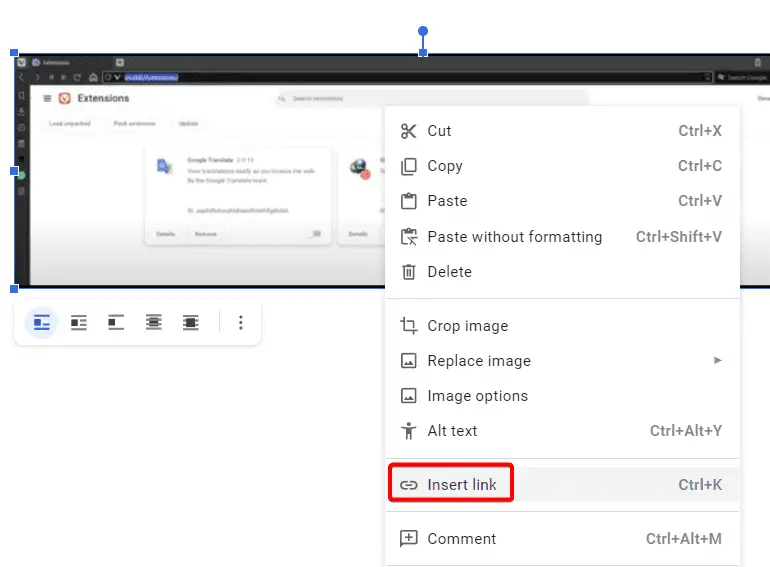 12. Press Ctrl + V to paste the link from Google Drive and Apply.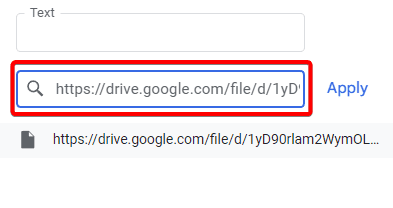 13. Now you can click on the image and the video will play.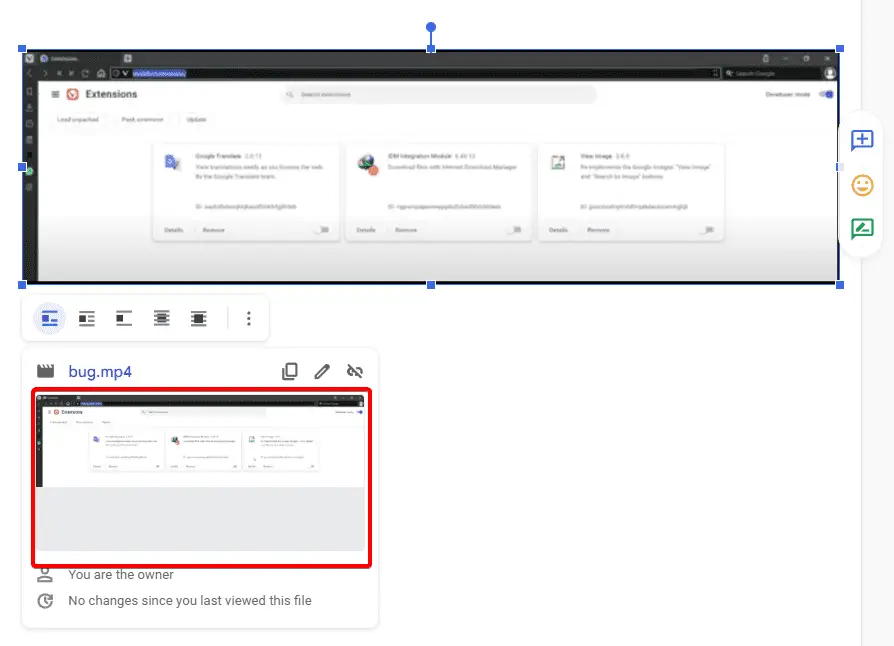 How to insert YouTube videos
1. Open Google Slides, go to Insert, and select Video.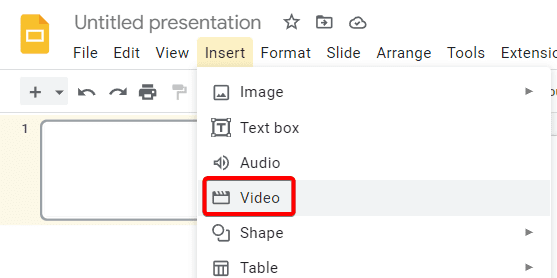 2. Enter the URL from YouTube that you want to insert and Select.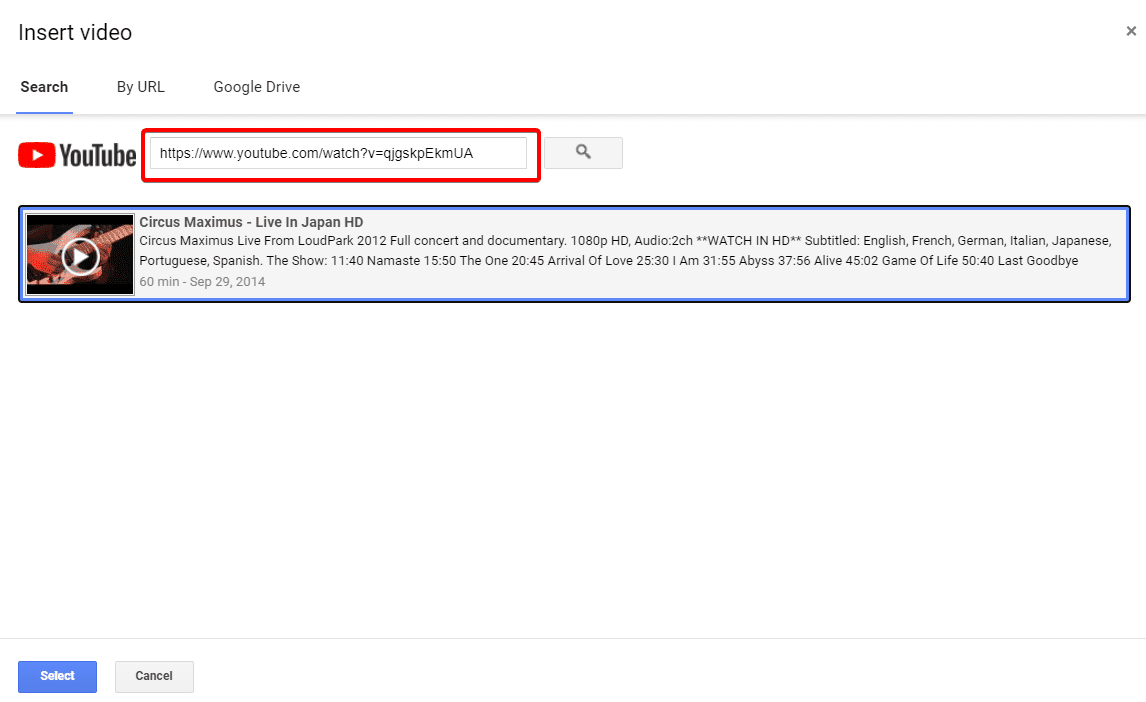 3. Right-click the video and Copy.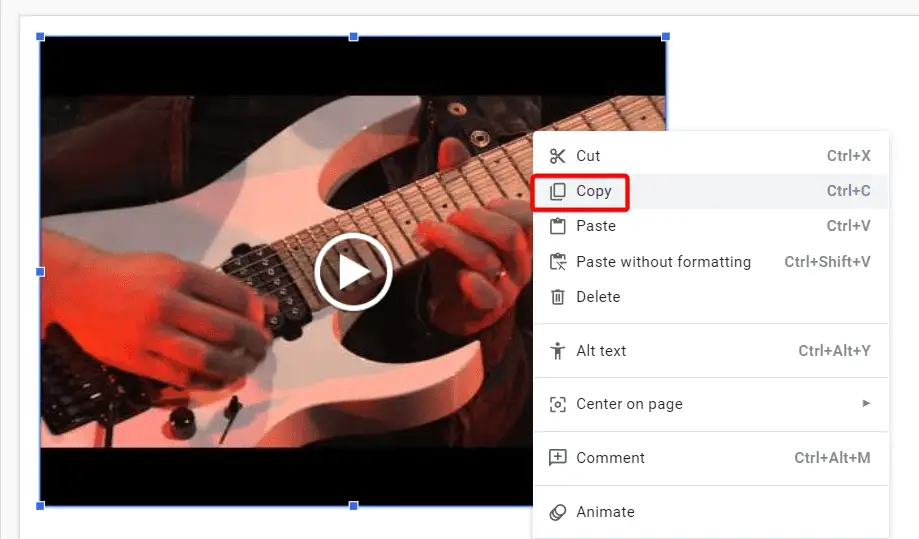 4. Now go to Google Docs, select Insert, Drawing, followed by New.

5. Under the Actions menu, select Paste.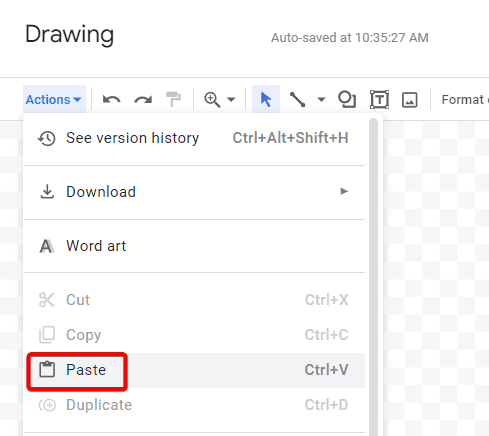 6. You'll see your video thumbnail appear in your drawing. Click Save and Close.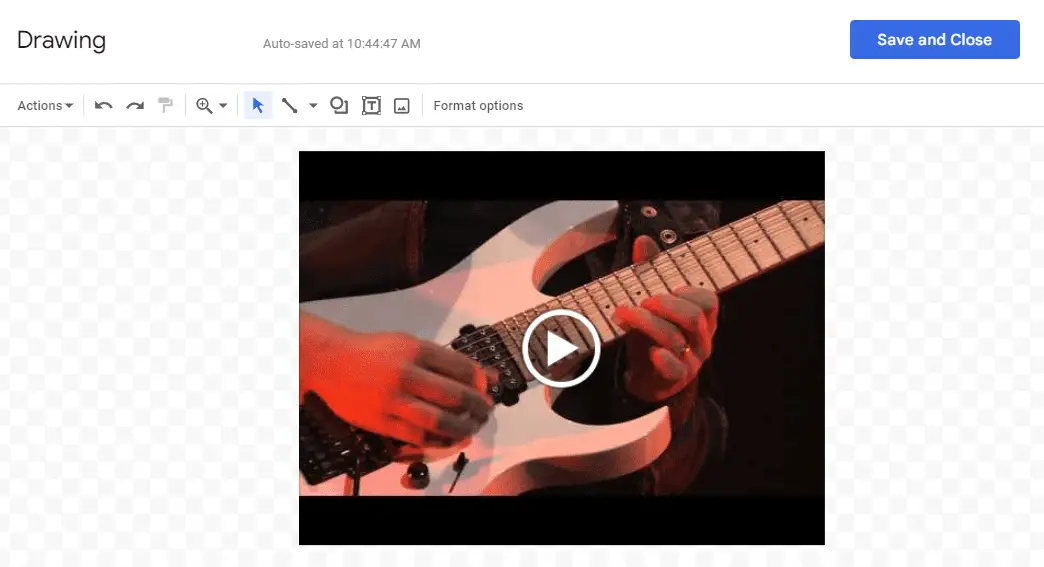 7. Now when you click the image, a small window popup will appear.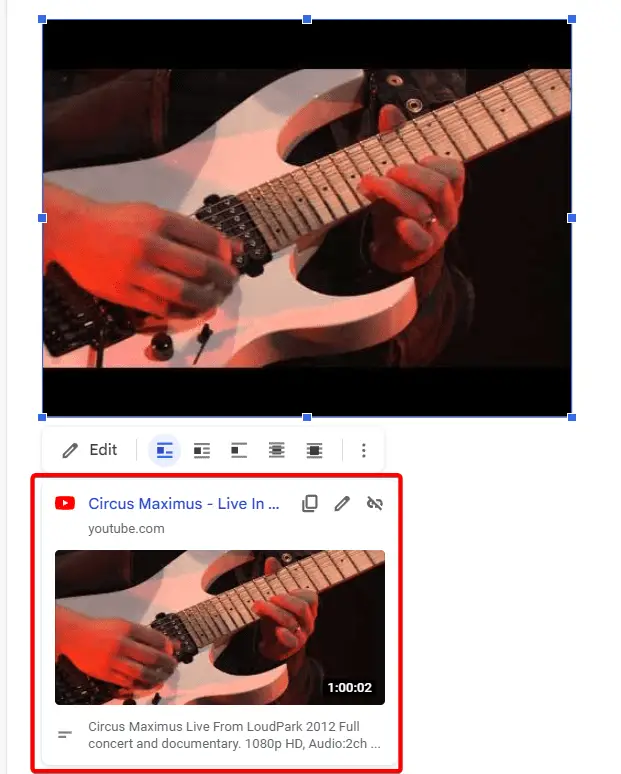 8. Click it to play the video.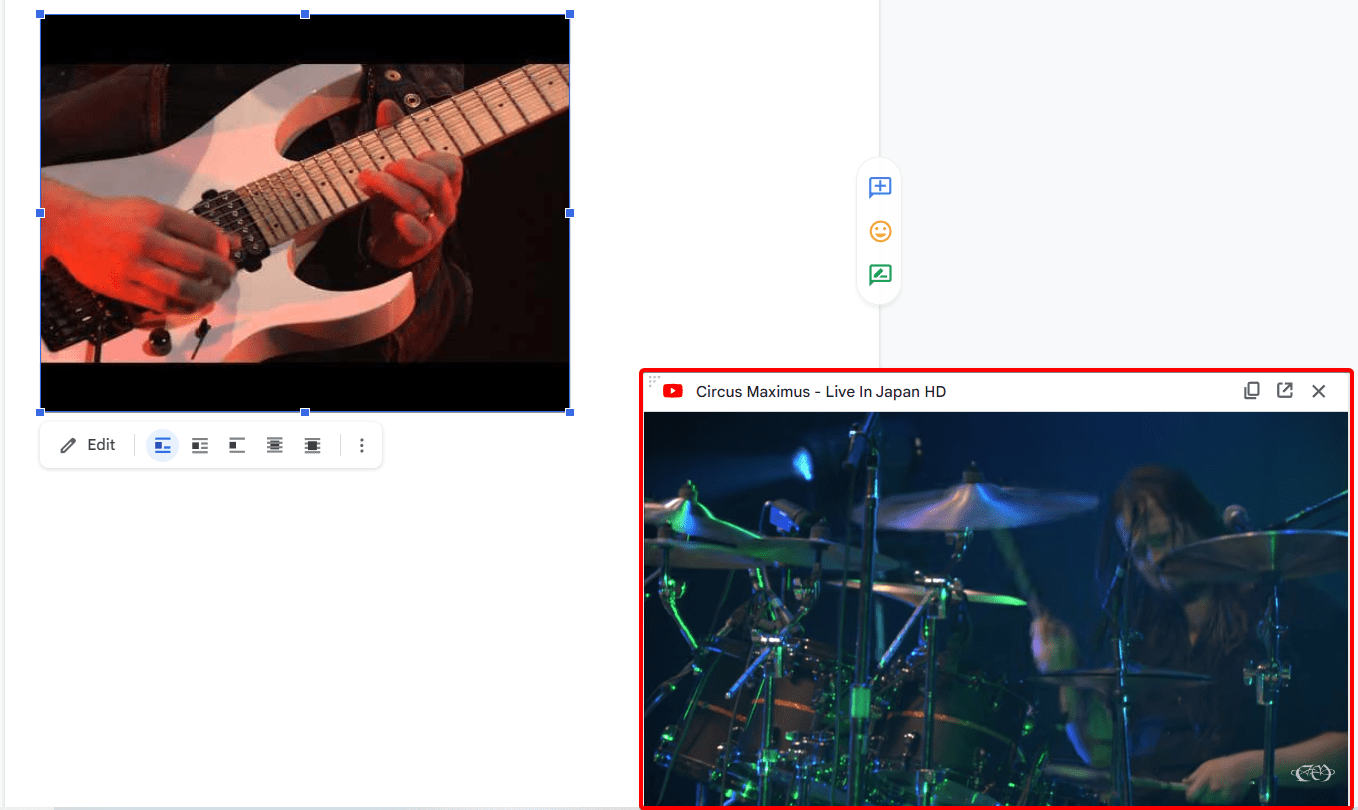 Yes, this is not a perfect solution. Let's hope that someday Google will add native support to embed video directly into Google Docs.