Most of the time, Google Docs has a light style, but you can easily switch to a dark theme on Android, iPhone, iPad, and even Google Chrome while working on a document on your PC. We'll show you how to do it.
Although there is currently no built-in way to run Google Docs in dark mode on a computer, there are a few workarounds that can be used to accomplish this. One of these includes the use of Chrome Flags, which we recommend avoiding because there is a far simpler alternative that involves the use of a Chrome extension that does the work for you.
However, while we'll be concentrating on Google Docs, it's important to note that the methods are the same for Google Sheets and Google Slides.
1. To enable dark mode in Google Docs, go to the Chrome Store and install the dark mode extension.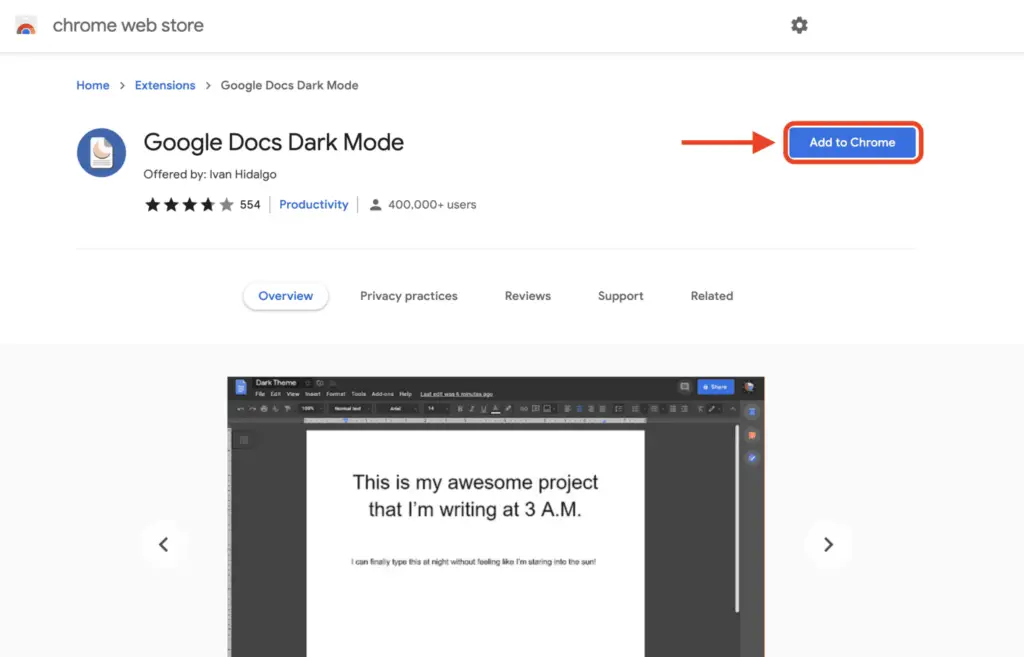 2. Then, click Add Extensions.
3. On Google Chrome, select the jigsaw icon located next to the search bar. Then, click Google Docs Dark Mode.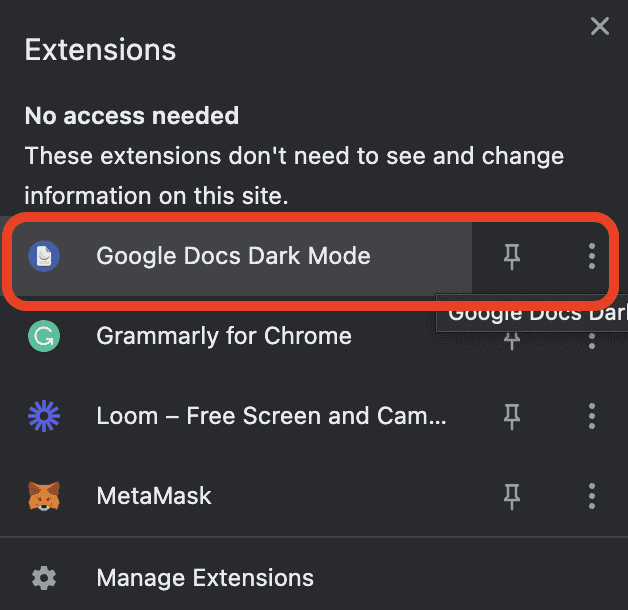 4. Select the Google Docs dark mode extension from the drop-down menu. Toggle on or off dark mode by clicking on the dark mode sliders, which should now appear on your screen. Individually, you can customize both the backdrop and the pages of the document, with the top slider controlling the background and the bottom slider regulating the page content.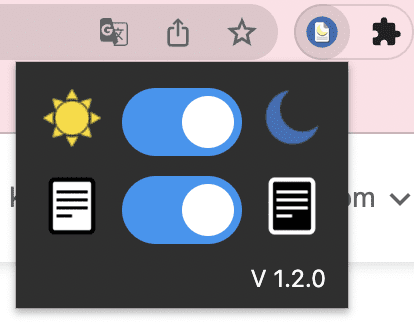 5. Then, your Google Docs will change to dark mode.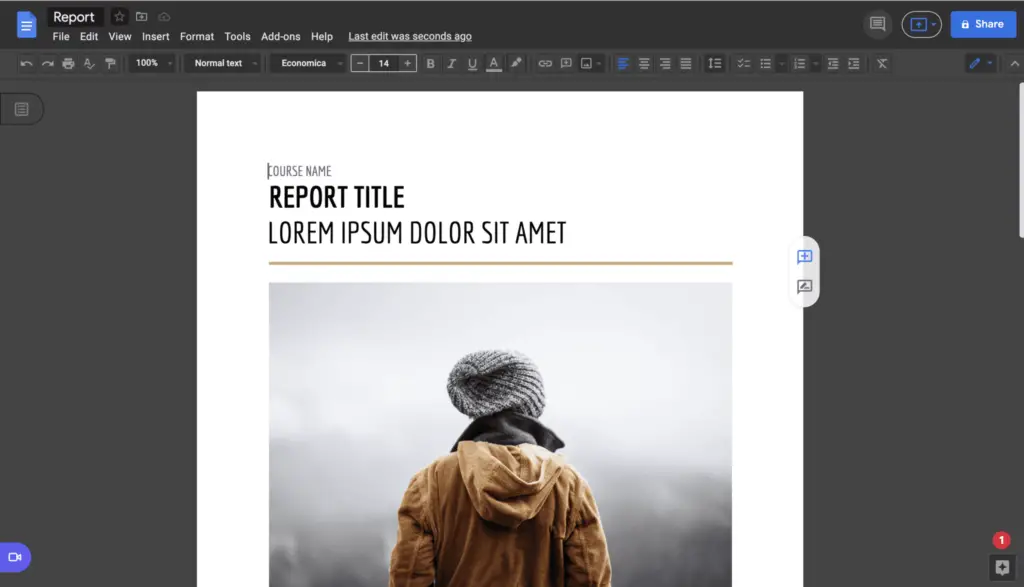 So, what do you think? Right now, you have two options the Google Docs mode. If you don't want it to be too bright, you can change it to the dark mode or vice versa.