If you conduct schoolwork using Google Drive, you should be familiar with how to structure documents using the MLA style in Google Docs. There is a template for MLA format available for usage in Google Docs; nonetheless, it is helpful to be familiar with setting up MLA format manually.
What Is MLA Format?
Even though your teacher may have specific requirements, here are the general rules for MLA format:
Times New Roman font size 12
The text should be double-spaced, with no spaces between paragraphs.
All edges of the page are one inch.
At the top right of each page, there should be a header with your last name and the page number.
In the top left corner of the first page, write your full name, the instructor's name, the course name, and the due date.
A title in the center above the main text
The first line of each body paragraph is set back 1/2 inch.
A list of the sources used at the end of the paper.
How to Use an MLA Format Template In Google Docs
Users of Google Docs have access to a variety of pre-made templates that might assist them in getting a head start when it comes to document formatting. One example of such a template can be seen in the Google Docs Report MLA add-on. To format your work in MLA style using this Google Docs template:
1. Open a new document and select File > New > From template.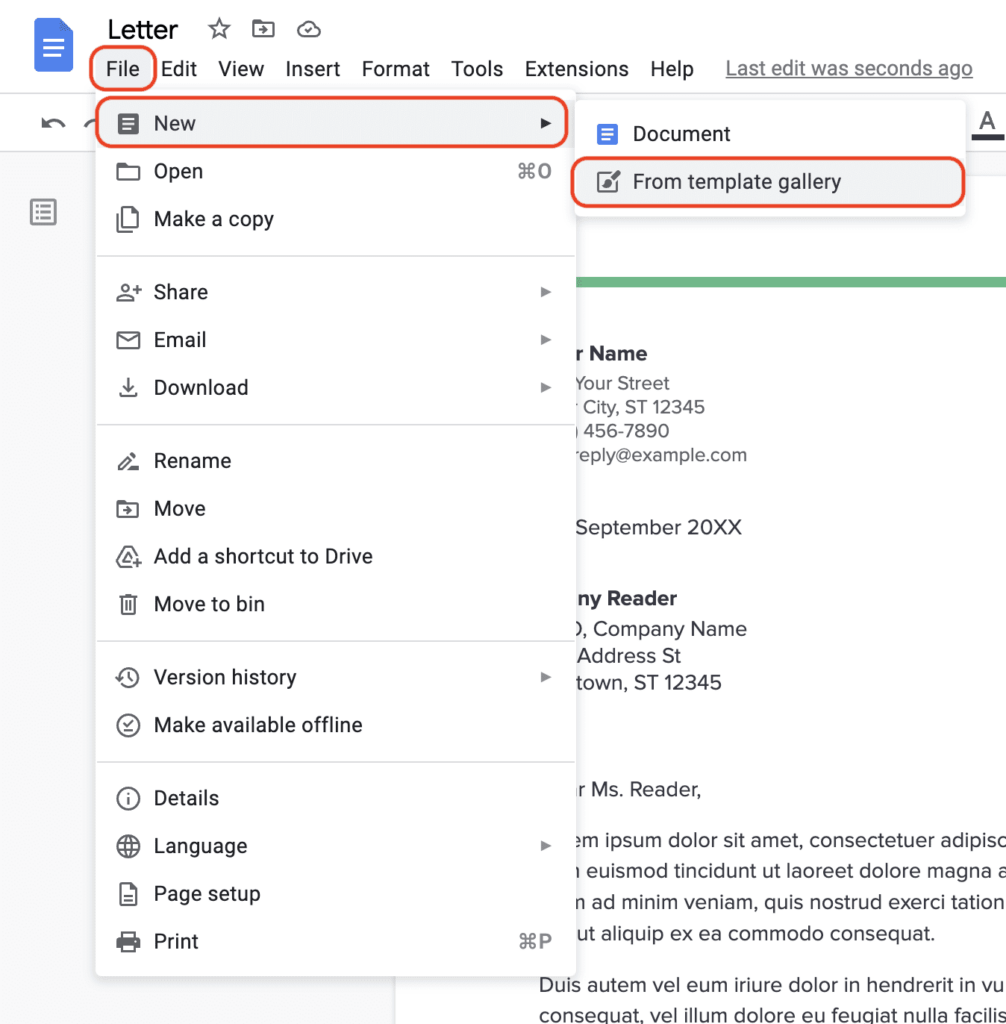 2. The gallery of templates will open in a separate tab. Scroll down to "Education" and click on "Report MLA Add-on."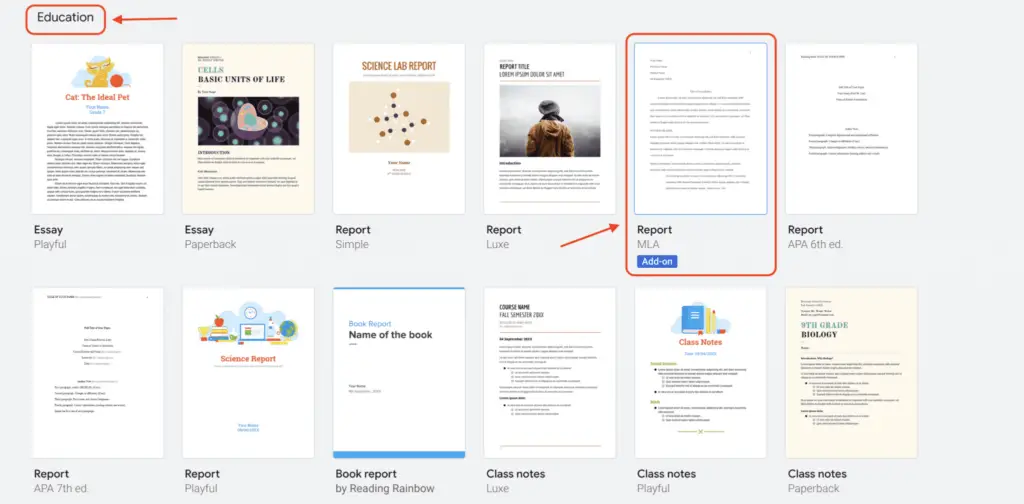 3. It will open a new document with fake text that you can change to your own. The document will already be in the right format. You will only need to change the words.