Pamphlets are an excellent choice for those looking to teach people about a specific topic in a way that is both engaging and productive. In most cases, a pamphlet is a single sheet of paper, but it can also be multiple sheets of paper bound together in the style of a book and stapled in the middle.
In this tutorial, we will go over how to produce a booklet using Google Docs, namely one of the more straightforward methods.
Step 1. Open Google Docs. Launch Google Docs after you've logged in to your Google account. Access can be gained quickly by clicking on this link: https://docs.google.com/.

Step 2. Launch the Template Gallery application. You will need to open the template gallery in order to gain access to the templates. Take a look at the menu that appears in the top right corner of the Google Docs interface. You will notice an opportunity to access the Template Gallery. If you select the Template Gallery option, you will be taken to the page containing the gallery.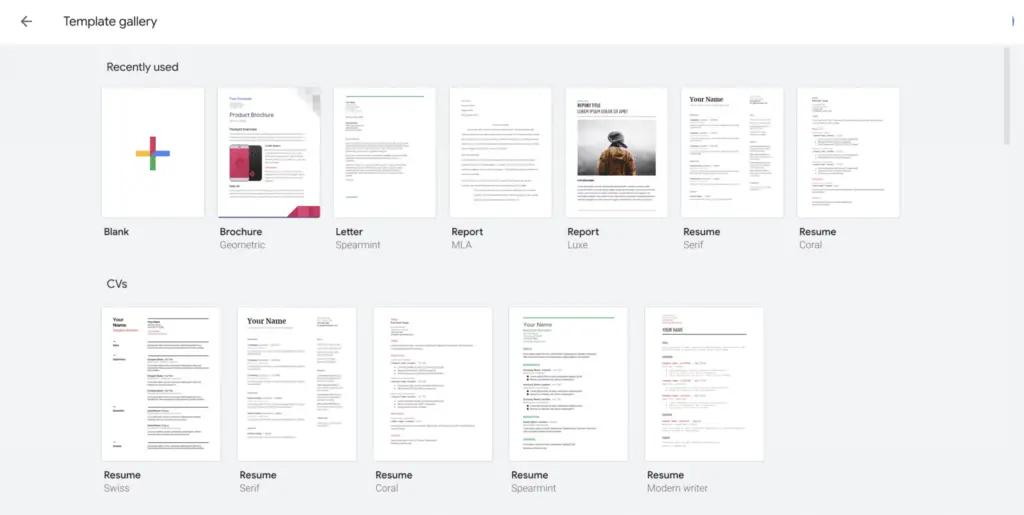 Step 3. Pick out your preferred format. Once you have been brought to the Template Gallery, navigate to the Work section. Pamphlets and brochures only come with two different layout options to choose from. Pick either the Modern Writer or the Geometric option to complete the sentence.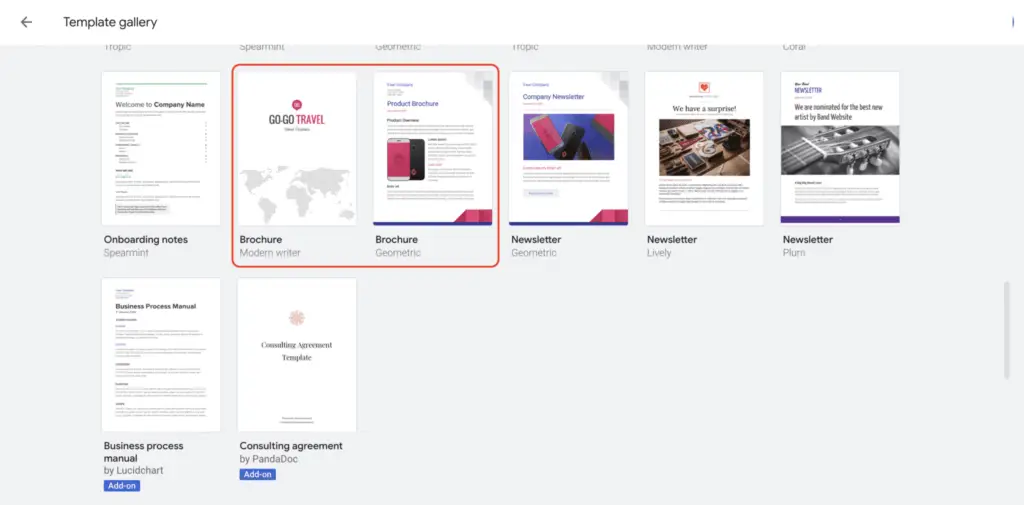 Step 4. Modify the sample document. Simply clicking on any one of the templates will cause the corresponding template to open in the Google Docs editor, as shown in the following image.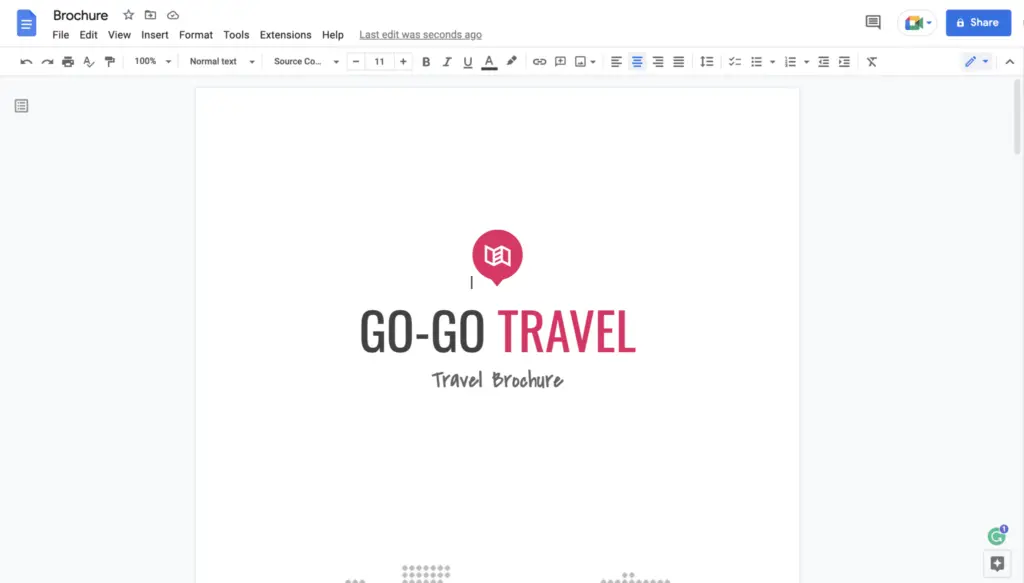 After you have opened a Template in the editor for Google Docs, you will have the ability to make changes to it so that it meets your needs. You are free to replace any of the information with whatever you like, regardless of whether it is presented in image or text form. All of the content can be edited. To make changes to the text in the template, move the pointer of your mouse or touchpad to the appropriate location, and then click on the text in question.
To replace the images that are contained within the template, simply click on the image, and then select the Replace Image option that is located in the toolbar of the editor. If you follow the procedures that have been outlined above, you will be able to find the answer to how to produce a booklet using Google Docs.